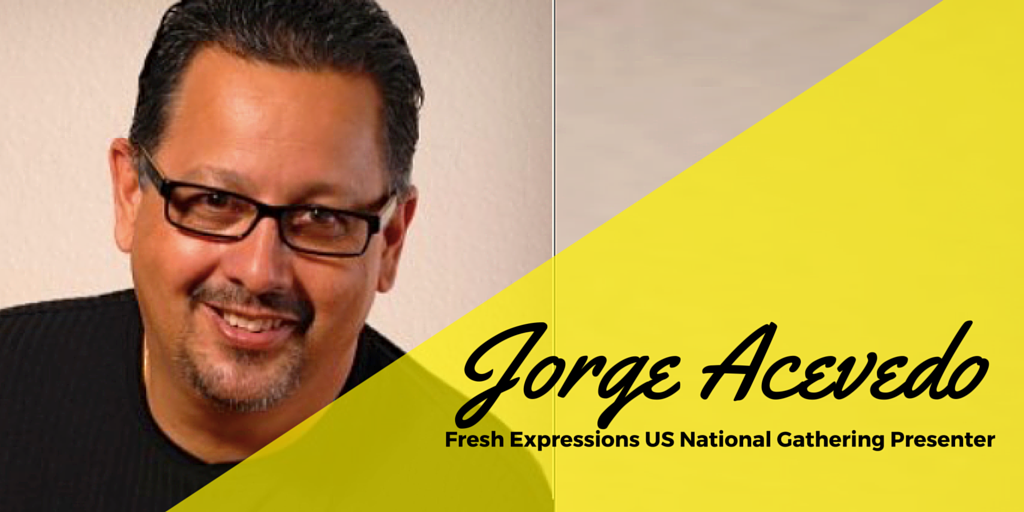 At AND: Being the Church at church at Home and Everywhere In Between, you'll have the opportunity to learn from women and men who have helped make fresh expressions of Church a growing worldwide phenomenon. We're excited that Grace Church pastor Jorge Acevedo is joining as a featured speaker.
Jorge is a practical pastor whose relationship with the working class has put him in direct contact with difference making. What began as a church of a few hundred has now become a multi-thousand-member body. But these metrics are not what's important for Jorge, they are merely representations of an increase in opportunity—an opportunity to restore communities.
From Recoverer to Restorer
As one of America's most effectual churches in leading recovery ministries, Grace Church has been able to see change in their communities up close and personally; nearly a thousand people participate in their recovery ministries every week.
The relationship that this multi-site, United Methodist congregation in Southwest Florida has with recovery ministry is an illustration of Christ's words about the one who is forgiven much loving much, for Jorge's own life bears witness to being restored from a life of addictions in his teenage years. The transformation he received by the grace of God has never left him, and it drives his passion for seeing others healed through the ministry of the church. Jorge's greatest delight is connecting people to Jesus and His Church and seeing how providing the "places, spaces, people and processes for people to heal" effects the community in measurable ways.
A New Church Metric
For a church that could easily focus on growth, having seen exponential growth over the years, Jorge focuses instead on a different kind of metric to determine the health and efficacy of his congregation: a diminishing crime rate in its cities. In his own words,
Are we lowering the crime rate in our city? Is what we're doing helping thieves to quit stealing; addicts to quit using, buying and selling drugs; prostitutes to quit abusing their bodies and selling themselves on the streets? Are we helping lower the crime rate? And what we've discovered, again now with ten years at this deal, is that we really have been able to do that; that if our church went away, the crime rate would go back up. Because God by his grace—by his sovereign grace—has chosen to use what we're doing to help transform the lives of people. And it's bone deep; the life change is bone deep.
Watch more of the story here
Getting to Know Jorge
All Text Courtsy of Grace Church
Born in Puerto Rico, Jorge at the age of four months, moved with his family to the United States where he was raised. Jorge was married to Cheryl Montgomery. Their oldest son, Daniel is married to Courtney who gave them four beautiful grandchildren, Mia, Levi, Seth and Zoe. They also have a younger son, Nathan. 
Jorge is a 1984 graduate of Asbury College where he received a Bachelor of Arts Degree majoring in Bible. He is also a graduate of Asbury Theological Seminary with a Master of Divinity Degree. Jorge was ordained as a Deacon in the Florida Conference of the United Methodist Church in May 1986, and an Elder in May 1990.
Jorge was the 2001 recipient of the Denman Evangelism Award from the Florida Annual Conference of the United Methodist Church given to a pastor for excellence in evangelism. In 2007, He was named the Distinguished Alumni of the Year at Asbury Theological Seminary. In 2009, the Foundation for Evangelism named Jorge the 2009 Distinguished Evangelist of the United Methodist Church. He was a 1996, 2000, 2004, 2008 and 2012 delegate to the Jurisdictional Conference and a 2000, 2004, 2008 and 2012 delegate to the General Conference. Jorge serves on the Southeastern Jurisdiction and Florida Conference Episcopal Committees.
Jorge co-authored Sent: Giving the Gift of Hope at Christmas (Abingdon Press, 2015).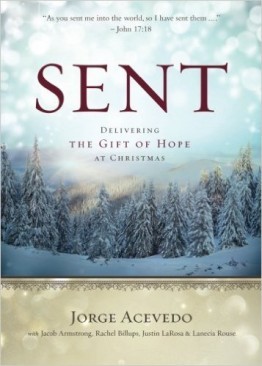 He also authored Vital: Churches Changing Communities and the World (Abingdon Press, 2013)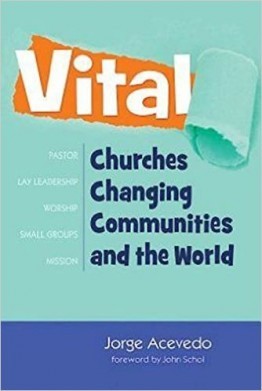 and co-authored The Heart of Youth Ministry (Bristol House, 1989).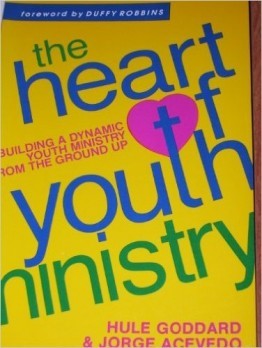 He has also written for the United Methodist Publishing House, Circuit Rider magazine, Good News magazine and Our Faith Today.