We all know the ugly truth – many people attend our churches who come and "sit" or, as we have all learned in the last 18 months, "watch."  
They are there several Sundays each year. They usually find a similar seat in the sanctuary or watch from the same place in their home each time they attend. 
They are polite and delightful people. They give a good word on the way out the door or post a positive comment in the chat. They might even put some money into the plate or make a minor donation online. Yet, despite all our efforts and the wonderful programs that our churches offer, year after year, they never move (and sometimes, it's literal).
An Interview with a Pew-Sitter
I remember one of these people very well in a congregation I served. It was obvious that he was a very gifted person. He seemed genuinely interested in his faith. He was attentive when he came to church. He even sat near the front and was usually dressed to the nines. We always talked for a few minutes on the weeks he came. Yet, despite my overtures and soft asks, that was the pattern for several years.
Finally, I decided to interview him (and several other "pew-sitters") to find out exactly why they never moved. I learned one of the great lessons of my pastoral ministry during those interviews
There are people who pew-sit who have no intention of doing otherwise.
There are others who pew-sit because church activities aren't compelling.
There are some who pew-sit because getting involved isn't worth their time because there is no perceived impact on the community.
The list could go on.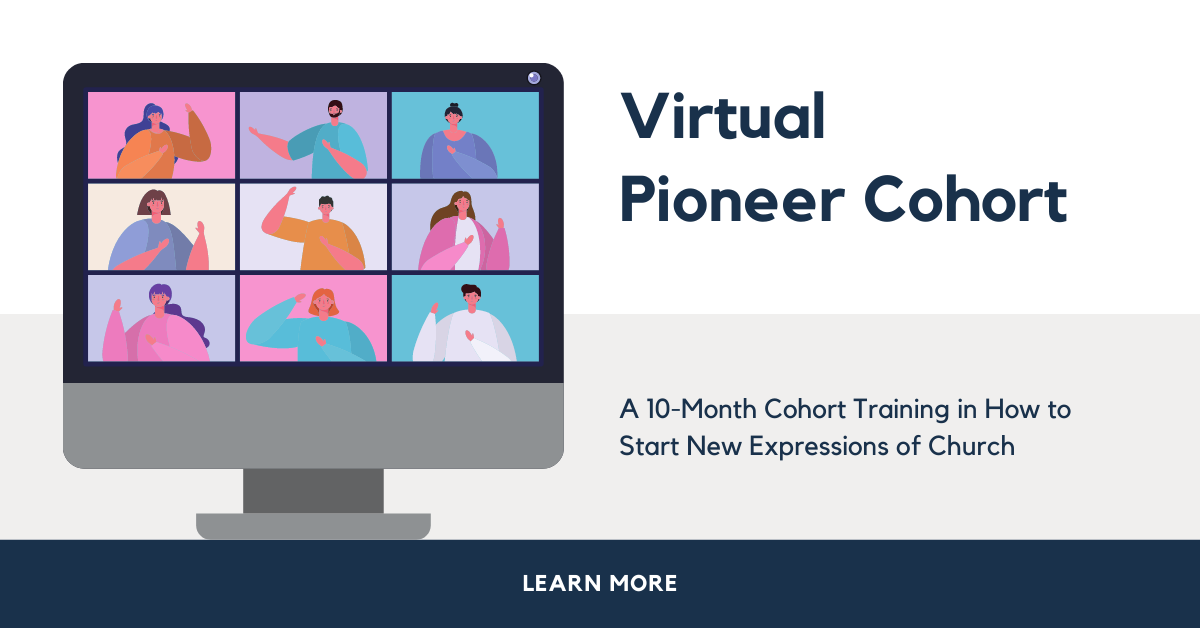 A few years ago, I was once sitting with the Senior Pastor of a large Methodist church. He was interested in the "blended ecology of church" but didn't know where he would find the leaders.
A minute later someone walked by and said "Hi Pastor." They talked for several minutes about the conditions in Liberia. The church had a mission in Liberia and the passerby (who turned out to be a doctor with the gift of entrepreneurship) had been to Liberia with the church several months before.
After he left, the Pastor said to me, "funny thing about that guy, he has been coming off and on to our church for years, but this was the first thing he has ever done with us."
The trip to Liberia was an effective use of this Doctor's time. It was enough to get him to move.
A Pastor's Secret Concern
Pastors are always concerned that developing fresh expressions of church alongside and interrelated to their existing congregations will take away their "workers". Indeed, it could.
However, our experience with countless fresh expressions is that most are started by people who are in the 80 percent of your church membership that isn't involved in something already. (You know – the 80/20 rule). More than likely, those ready to pioneer a new mission community in your area are right under your nose.
Here are a few tips on how to find these leaders:
Look for your pew-sitters or Zoom watchers – find out about them.

Try to meet them for coffee or lunch – find out if they've ever started anything before. Then find out why.

Give them an example of a fresh expression or two – a video or a story.

Ask them if your church did anything even remotely close to this – would they be interested in being involved.

Find three of these potential pioneers and ask them to join you in imagining what sorts of fresh expressions might develop through your church in your community.
Nothing to Lose, So Much to Gain
Often, all of a church's efforts fall on the backs of the same few key leaders and volunteers. It's hard to ask them to start something new because you know it will affect their efforts elsewhere.
When you engage a pew-sitter or Zoom-watcher in launching new, apostolic efforts, you could gain new ministries, new expressions of Church and so much more. 
You have nothing to lose and so much to gain!
Not sure where to start? Join our next Virtual Pioneer Cohort for 10 months of training in how to start new expressions of Church.