What if the Holy Spirit has given us everything we need to become the Church of tomorrow TODAY?
It might be hard to believe, but you already have what you need to face a changing future! The Church has been given the gift of the Holy Spirit.
At the Future Church Summit, Rev. Keisha Polonio will call the Church back to her source of power, wisdom, and unity. The Church was never meant to rely solely on human strategy or effort, but rather, to be led and empowered in the power of the Spirit.
Get to Know Keisha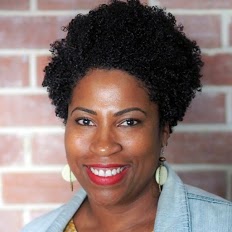 Keisha serves as an activist, chief storyteller, and champion for Created Women, a ministry committed to supporting vulnerable women caught in the sex industry in Tampa, Florida. In addition, she works as a trainer and mentor to missional leaders throughout the Tampa Bay Area.
The Future Church will evidence an ever-deepening trust and dependence on the Holy Spirit!
The Church has been given the gift of the Holy Spirit. Discover more of what this can mean during Keisha's session Reclaiming the Spirit: The Power to Become the Church of Tomorrow Today at the Future Church Summit!
Your Church's Planning Retreat
You and your team need a planning retreat where you can craft a strategy to take your congregation into the future.
Future Church Summit brings futurists and missional practitioners alongside your team to chart a course for the road ahead.
Learn more at https://freshexpressions.com/futurechurchsummit