At The Present Future: Cultivating a Church for Tomorrow Today, you'll have the opportunity to learn from women and men who have helped make fresh expressions of Church a growing worldwide phenomenon. We're excited that Leonard Sweet is joining as a featured speaker!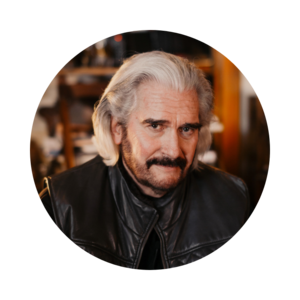 Leonard Sweet is the author of more than two hundred articles, 1500+ published sermons and sixty books. His recent publications include the groundbreaking textbook on preaching, Giving Blood: A Fresh Paradigm for Preaching, the best-seller From Tablet to Table, The Bad Habits of Jesus, and the fall 2019 release of the twenty-year successor to SoulTsunami, Rings of Fire: Walking in Faith Through a Volcanic Future. Len often appears on the "50 Most Influential Christians in America" listings, and in 2010 was selected by the top non-English Christian website as one of the "Top 10 Influential World Christians of 2010". His "Napkin Scribbles" podcasts can be accessed on leonardsweet.com or spotify. His Twitter and Facebook microblogs are ranked as some of the highest in the religious world. Len works with graduate students at four institutions: Drew University, where he has occupied the E. Stanley Jones Chair, George Fox University, Tabor College, and Evangelical Seminary, where he currently holds the Charles Wesley Senior Professorship of Doctoral Studies. In 2015 he launched his own homiletics resource preachthestory.com. One of the most sought-after speakers in the religious world today, he resides on Orcas Island in the San Juan Islands.
You can check out some of Len's books, his sermons and his podcast.
For more info and registration on the Fresh ExpressionsUS National Gathering 2020, click here!