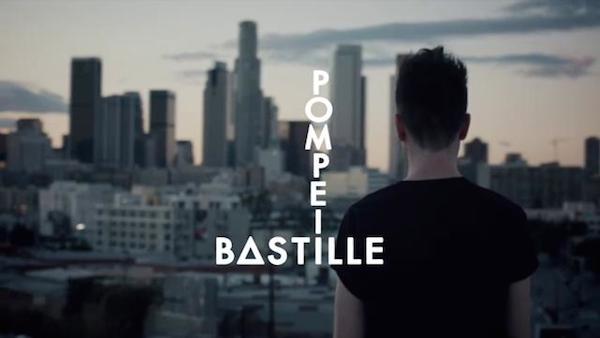 Recently I found myself singing under my breath the repetitive chorus of a popular song: "How am I going to be an optimist about this?" In the midst of my daily crumblings, it did feel like the end of something, and I started to consider this song, which I'd seen performed on Saturday Night Live, a bit deeper.
And the walls kept tumbling down in the city that we love.

Great clouds roll over the hills bringing darkness from above.*
It all sounds very Old Testament, doesn't it? See the resemblance in the first chapter of Joel:
Let all the inhabitants of the land tremble, for the day of the LORD is coming, it is near—a day of darkness and gloom, a day of clouds and thick darkness! Like blackness spread upon the mountains….
This made me think of the church. (I can't help it; in my line of work, church is on my mind most of the time.) Am I the only one who feels the stained-glass starting to crack? Is that a black cloud descending over the steeple? It certainly isn't a great rabble of people storming to get in.
Then I wondered, "Is there a message for the church in this English pop/rock band's hit song about the destruction of Pompeii?"
And if you close your eyes, does it almost feel like nothing's changed at all?

And if you close your eyes, does it almost feel like we've been here before?
Uh-oh. I know from reading the prophet Isaiah that if this ruin is a repeat, then we didn't get the perhaps-more-subtle message the first time. God isn't going to let us get away with ignoring Him.
Let's open our eyes for a moment and face what's happening in the "city that we love."
Church, as it is presently expressed, is not attractive to this world in need.
The controversial Rob Bell redefined church in an interview and it remarkably sounded a lot like Fresh Expressions: "Church is not a noun. It's a verb. It can be friends gathering together around a meal, talking about the things that matter most, building each other up." He continued, "That's a lot bigger than 11 a.m. on Sunday. Eleven a.m. on Sunday can be fantastic. It can also be devoid of spirit and quite boring."
This is not quite what those of us doing church want to hear. Haven't we been doing all this to reach a world on the brink of disaster? Why then is the thunder rumbling over our converted sanctuaries and a river of hot molten rock rolling straight toward our renovated fellowship halls? Will we soon be left with historical church ruins, like those flecking the landscape of Europe?
Never fear, you pew dwellers, you Sunday school directors and deacons. God, who is ever devoted to his bride, will faithfully bring what is needed to make her beautiful again. Yeah, it may be uncomfortable to see certain elements coming to rock our beloved ecclesial cities, but if we ignore the signs, this breaking up will certainly happen again … or, worse, end up being permanent.
The Kingdom Builder urges us not to close our eyes but to find the rehabilitation in the wreckage. He is making all things new, including the way we do church, and whatever he takes down, he rebuilds. Give Him access to do the required demolition in your church—give yourself permission to take your own pick to that wall, too. There just might be freedom on the other side.
Fresh expressions of church will emerge from the rubble, for our destruction doesn't have to catastrophic. It can be restorative.
This is what the LORD says: "I will restore the fortunes of Jacob's tents and have compassion on his dwellings; the city will be rebuilt on her ruins, and the palace will stand in its proper place. From them will come songs of thanksgiving and the sound of rejoicing. I will add to their numbers, and they will not be decreased; I will bring them honor, and they will not be disdained." (Jeremiah 30:18-19)
Join us next week at the National Gathering to explore these restorative ways beyond the demolition. 
Jim Ailor is a field strategist with the Virginia Baptist Mission Board. He lives in Caroline County Virginia.