Contact Us to Learn More
You want to reach your friends and neighbors with a new expression of church, but starting something is lonely and complicated.
The Pioneer Cohort will not only provide you with new ideas and actionable training, it will also surround you with friends and colleagues who are going through the same thing. Participate online without leaving your context.
The Pioneer Cohort Includes:
Practical training in monthly webinars
Activities that will help you explore, understand and serve any type of community
Monthly coaching from experienced practitioners Peer learning from other pioneers
What can we expect?
You won't just take notes on thoughtful content—you will be encouraged to spend time every week in your community, applying the ideas that you've learned. You will also have the opportunity, the accountability, and encouragement that comes from sharing your experience with your peers.
The Process
Discern the focal point of the mission
Develop relationships and team
Deepen community and potential for discipleship
Discover and build capacity towards greater fruitfulness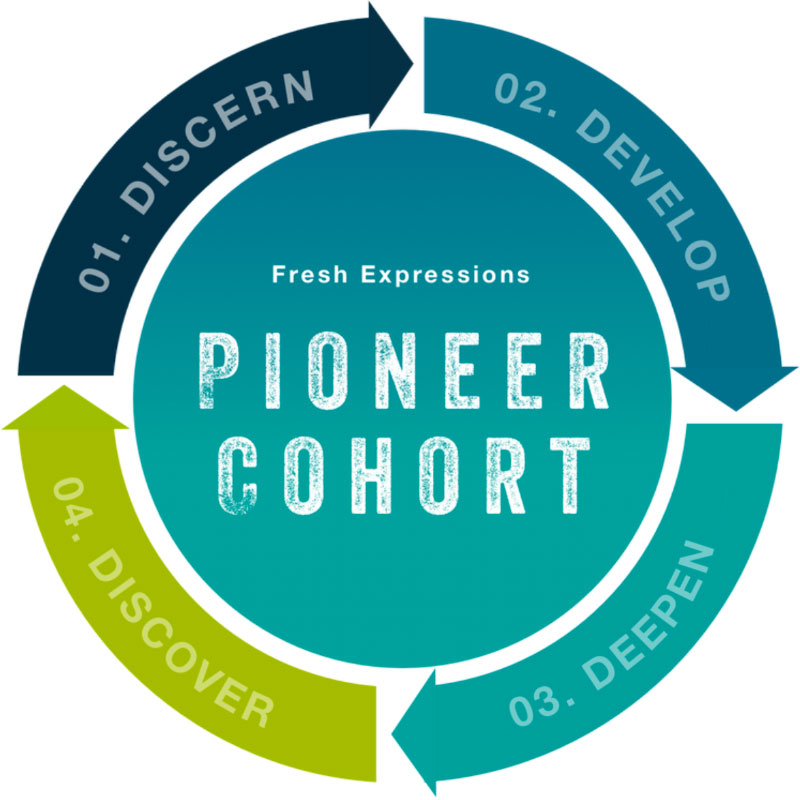 You will leave this journey with all the tools you need to continue developing your fresh expression, and with a network of relationships that will serve as a community of support long past the conclusion of the Cohort.